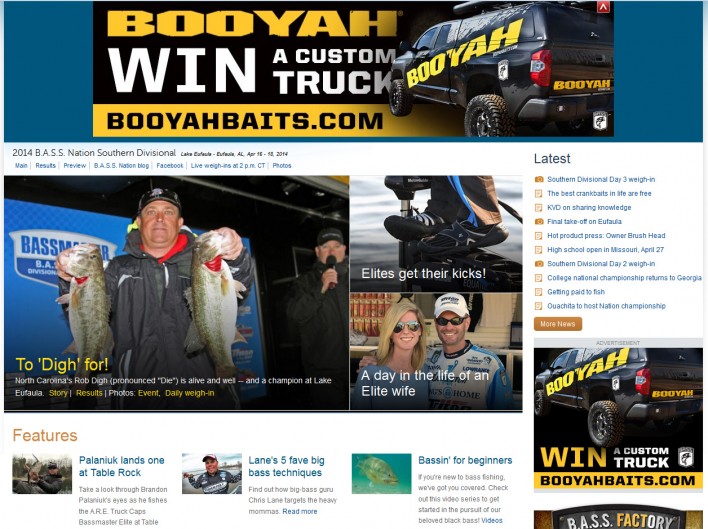 Rob Digh, owner of the outdoor rush, just made the headlines at bassmaster.com.
You can read the full story here:
Digital Hyper is proud of Rob Digh, as we have gotten to spend many days with him on his boat watching him do what he does best.. Fish!  Rob is a great guy to know and we have been working on getting funding for his Season 4 show and to up the stakes by having him not only fish, but challenge others to a 4 hour dual.  Soon, we will have the new site up for Rob at www.outdoorrush.com and you can see season 3 episodses.  Season 3 was still the old format of the shows, but still worth watching if you like fishing.  It's great to see Rob winning such a big tournament and I hope he continues to win many more.
Posted in: Other News